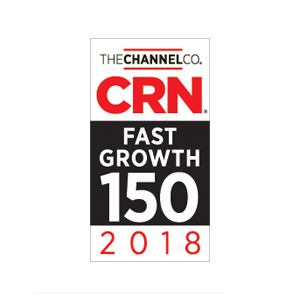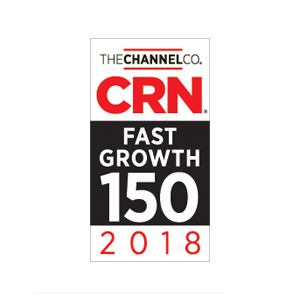 BERKELEY, Calif. (August 8, 2018) – ArcSource Consulting Inc., announced today that CRN®, a brand of The Channel Company, has named ArcSource to its 2018 Fast Growth 150 list. The list is CRN's annual ranking of North America-based technology integrators, solution providers and IT consultants with gross sales of at least $1 million that have experienced significant economic growth over the past two years. The 2018 list is based on an increase of gross revenue between 2015 and 2017. The companies recognized this year represent a remarkable combined total revenue of more than $50 billion.
"CRN's 2018 Fast Growth 150 list features companies that are growing in an ever-changing, challenging market," said Bob Skelley, CEO of The Channel Company. "As traditional solution providers are moving towards a services-focused business model, this extraordinary group have been able to successfully adapt; outperforming competitors and proving themselves as channel leaders. We are pleased to recognize these organizations and look forward to their continued success."
Earlier this year ArcSource also placed on CRN's lists for the Pioneer 250 category and Tech Elite 250 category. Recognized in the IT industry for their managed service offering and results, the Berkeley-based company is known for their extensive technology partnerships with architects, design and marketing firms, engineers, nonprofits, and other professional service firms in the San Francisco Bay Area. ArcSource's Managed Care Services provide the highest level of support, rock solid infrastructure, and expert strategic advice, all available for a fixed monthly fee — resulting in lower IT costs, improved reliability, and higher employee productivity.
The complete 2018 Fast Growth 150 list is featured in the August issue of CRN and can be viewed online at www.crn.com/fastgrowth150.
Follow ArcSource: Twitter, LinkedIn and Facebook
Tweet This:
@TheChannelCo names @ArcSource to @CRN 2018 Fast Growth 150 list #CRNFG150 crn.com/fastgrowth150
About ArcSource Consulting Inc.
ArcSource is a premier provider of information technology consulting and support services to professional services firms and nonprofits in the Bay Area. The company's mission is to partner with their clients towards their success, sharing expert knowledge and solutions, delivering world class technical services, and providing a phenomenal customer experience.
www.arcsource.com
Dave Monk
ArcSource Consulting Inc.
510-843-2010
press@arcsource.com
The Channel Company Contact:
Melanie Turpin
The Channel Company
508-416-1195