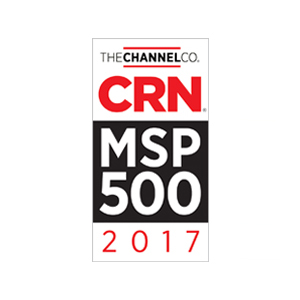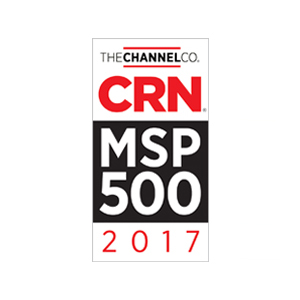 BERKELEY, Calif. (March 9, 2017) – ArcSource Consulting Inc., announced today that CRN®, a brand of The Channel Company, has named ArcSource to its 2017 Managed Service Provider (MSP) 500 list in the Pioneer category. This annual list recognizes North American solution providers with cutting-edge approaches to delivering managed services. Their offerings help companies navigate the complex and ever-changing landscape of IT, improve operational efficiencies, and maximize their return on IT investments.
In today's fast-paced business environments, MSPs play an important role in helping companies leverage new technologies without straining their budgets or losing focus on their core business. CRN's MSP500 list shines a light on the most forward-thinking and innovative of these key organizations.
The list is divided into three categories: the MSP Pioneer 250, recognizing companies with business models weighted toward managed services and largely focused on the SMB market; the MSP Elite 150, recognizing large, data center-focused MSPs with a strong mix of on-premise and off-premise services; and the Managed Security 100, recognizing MSPs focused primarily on off-premise, cloud-based security services.
Known in the San Francisco Bay Area for their extensive technology partnerships with architects, design and marketing firms, engineers, nonprofits, and other professional service firms—ArcSource celebrates their second year in a row placing in the CRN MSP500 list in the Pioneer 250 category. Since 2014, ArcSource has been recognized in the industry every year for their managed service offering and results. ArcSource's Managed Care Services provide the highest level of support, rock solid infrastructure, and expert strategic advice, all available for a fixed monthly fee—resulting in lower IT costs, improved reliability, and higher employee productivity.
"Managed service providers play an increasingly important role in the day-to-day operations of businesses across North America," said Robert Faletra, CEO of The Channel Company. "MSPs help organizations streamline their spending, effectively allocate limited resources, and benefit from advanced expertise in the latest technologies. We congratulate the service providers on CRN's 2017 MSP500 list, who have continually succeeded in meeting their customers' changing needs and help them get the most out of their IT investments."
"I am extremely proud of our team for their hard work and commitment to our clients," says Dave Monk, CEO of ArcSource. "Our goal has always been about providing great customer service, rock-solid IT, and a comprehensive IT offering to our clients—all at a fair price. We are honored to be listed among such reputable companies."
The CRN MSP500 list is featured in the February 2017 issue of CRN and online at www.CRN.com/msp500.
Follow ArcSource: Twitter, LinkedIn and Facebook
Tweet This:
@ArcSource recognized for excellence in Managed IT Services in @CRN 2017 MSP500 list #CRNMSP500
About ArcSource Consulting Inc.
ArcSource is a premier provider of information technology consulting and support services to professional services firms and nonprofits in the Bay Area. The company's mission is to partner with their clients towards their success, sharing expert knowledge and solutions, delivering world class technical services, and providing a phenomenal customer experience.
www.arcsource.com
Dave Monk
ArcSource Consulting Inc.
510-843-2010
press@arcsource.com
The Channel Company Contact:
Melanie Turpin
The Channel Company
508-416-1195
mturpin@thechannelco.com