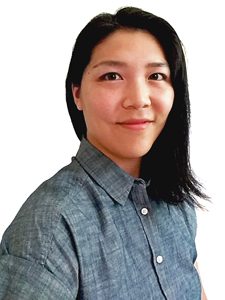 Lynn is ArcSource's Marketing Coordinator. From her home office in Atlanta, she works with the marketing team to develop the company's marketing campaigns and communications collateral. She loves how technology makes it possible for her to work seamlessly with the team in Berkeley, especially through video conferencing and sharing documents in the cloud. 
After completing her bachelor's degree in Architecture at the University of California in Berkeley, Lynn spent a year working as a junior designer at an architecture firm in San Francisco. Desiring to further explore her interests in communication and design, she shifted gears and became a freelance graphic designer for websites and print media.
Lynn joined ArcSource in 2009 and has remained a part of the team despite moving across the continent from California to Georgia. In her free time, Lynn loves spending time with her husband and three children. She also likes to dabble in songwriting and enjoys puzzles of all sorts.