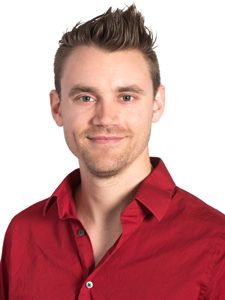 Ben is a Network Operations Center (NOC) Engineer at ArcSource. 
Ben grew up in New Orleans and took his first computer science classes in high school. From there he went on to attend Tulane University, earning a Bachelor of Science in Applied Computing Systems and Technology, with a concentration in Information Technology. His passion for IT was strengthened during his employment at Tulane Law School as a computer technician, where he gained many great mentors.
Ben utilizes two important skills for working with clients and team members — communication and networking. His IT background and knowledge of computer networks allows him to efficiently resolve issues and keep client productivity up.
Ben loves to spend his free time outdoors. Having recently moved from the Bay Area to Oregon, he continues to enjoy his passion through snowboarding, rock climbing, and cycling.