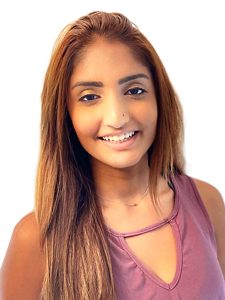 Aishwarya is a Support Engineer at ArcSource. Her main duties are centered around the helpdesk. She helps ArcSource clients by fulfilling requests for new software and cloud services, and setting up systems for new employees.
Aishwarya is a graduate of California State University, Long Beach, where she majored in Computer Engineering and minored in Cyber Security. She loves helping people and collaborating with them to create solutions for their IT problems.
She is currently working on her CompTIA Network+ certification and is also looking forward to pursuing a certification in Security+. In her free time, Aishwarya enjoys hanging out with friends, hiking, and watching TV shows.