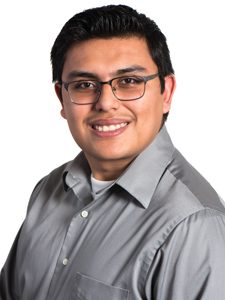 Marcos serves as a Support Services Manager for ArcSource, overseeing the support team that works extensively with our clients, handling their most immediate IT needs through ticketing and incoming calls.
Marcos has worked with computers ever since he was a child. The designated "IT guy" in his family, he decided to make it a career — taking on everything from IT troubleshooting and support, to completely building a new PC from scratch. Before joining the ArcSource team in 2016, Marcos worked at the helpdesk for the Bank of the West and thereafter, as a consultation agent at Geek Squad.
In his free time, Marcos enjoys learning and reading about new technology. Marcos is A+ certified and currently working to get his Network+ certification. He is an avid gamer and is especially drawn to RPG and MMO games with puzzling or tricky missions. Marcos is also a graduate of YearUp, an intensive training program in IT and project management.