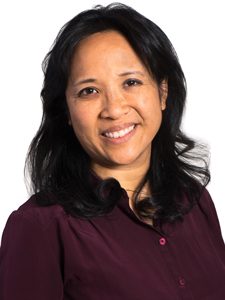 Lauren is ArcSource's Vice President of Finance & Administration. She oversees all financial and administrative aspects of the company, including financial strategy and planning.
A graduate of Fine Arts and Architecture from the Rhode Island School of Design, Lauren spent several years working for small architecture firms in various roles. Also formally trained in culinary arts, Lauren served a year as the director of hospitality at First Presbyterian Church of Berkeley and almost 8 years as a professional chef at Pixar Animation Studios. Upon leaving Pixar to work for ArcSource full-time, Lauren went on to complete her Master of Science in Accountancy.
A jack of all trades and mother of two, Lauren has been with ArcSource since 2004. When Lauren is offline, she spends her free time volunteering as a PTA treasurer for her children's schools, serving at church, or cooking for her family and friends.