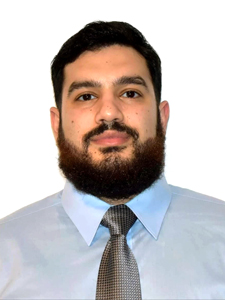 Omar serves as ArcSource's Security Support Engineer. His main duties include troubleshooting, computer maintenance, network management, security incident response, user phone support, onsite support, technology research, and network assessments.
A graduate of the University of Arizona, Omar has a Bachelor of Science in Cyber Operations. He also holds an associate degree in Computer Information Systems from Glendale Community College.
Cyber security is his passion. He loves expanding his knowledge, and learning about security best practices and how to apply them to every day tickets at ArcSource.
In his free time, Omar enjoys hacking, gaming, hiking, camping and MMA.