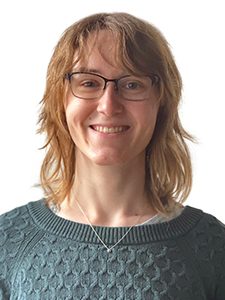 Mae serves as a Helpdesk Dispatcher at ArcSource, helping to connect clients with technicians to diagnose and solve technical issues, manage queues for technicians, and ensure nothing falls through the cracks.
A recent graduate from Cal, Mae has a Bachelor of Arts in Geography with an emphasis in Earth System Science. Prior to ArcSource, her past work experience has been in technical theatre, primarily specializing in lighting design. Mae strives towards excellent communication with clients and can be counted on providing a positive customer service experience.
With a high attention to detail and a passion for technology and service, Mae is very driven by learning new things and developing new skills. In her free time, Mae likes to do yoga and meditate, biking, playing tennis with friends, and watching sports (particularly the Oakland A's and the Green Bay Packers). She also enjoys playing games, reading, live music, cooking, hitting up farmers markets, and exploring spots around the Bay.