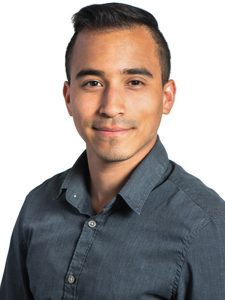 Jorge serves as a Support Engineer at ArcSource, where his primary focus is on troubleshooting hardware and software for our clients.
Jorge's responsibilities include the delivery of various project needs like new workstations, printers, network devices, and software installations. In his role, Jorge regularly draws from his creative problem-solving skills, attention to detail, and technical aptitude. He also visits clients sites on a regular basis to survey the network and ensure all areas are meeting ArcSource best practice standards.
Jorge is a certified IT technician and a graduate of the YearUp program, where he received specialized training in Network System Support and completed an IT internship at the multi-millionaire company, Deloitte. In 2017, he became a part of the ArcSource team and is currently working on A+, Network+ & Apple Certifications.
In his free time, Jorge likes to spend as much time as possible with his family.