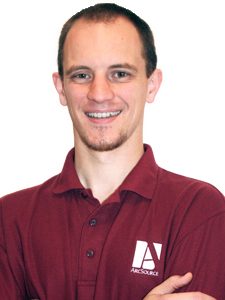 Eric is a Senior Tech Consultant at ArcSource. His love for technology grew quickly when he discovered that he had an innate ability working with computers. This development hit high gear as he ventured into programming and learned more about how computers work and how to fix them. This eventually led to Eric getting his A+ certification for basic hardware and software troubleshooting.
A graduate of North Greenville University in South Carolina, Eric has a bachelor's degree in Business Administration and a minor in Accounting. He is a self-professed technological chameleon, able to work with a wide variety of software and hardware on Windows, OSX (Mac), and even Linux.
Eric enjoys helping people fix, maintain, and advance their technology. In his free time, he enjoys reading books, ultimate frisbee, outdoors activities, and being with his family. He serves the team from his home office in British Columbia, Canada.