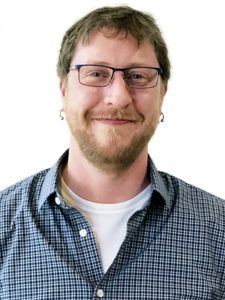 Dan is a Support Engineer at ArcSource. His main duties include planned infrastructure changes, onboarding, software deployment, and cloud management.
Although his love of computing stems from childhood, it was a part-time job at Apple that incidentally turned him into a career technologist. For nearly a decade, Dan worked at Apple, Inc. in various roles. Beginning in retail, he assisted customers by troubleshooting devices and helping them better understand how to use their technology. He later joined Apple's iPhone software engineering team and also helped ship the first generations of iPads. He is an expert in Apple technologies and related platforms.
On the Windows side, Dan manages network servers, cloud computing resources, and systems setup. He loves working onsite with clients and developing personal relationships that go beyond technology. 
 Dan is passionate about Oakland and its community. He is a self-described music nerd who initially came to the Bay Area to study audio engineering.