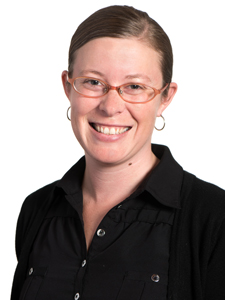 Allison Cole is the Project Services Coordinator at ArcSource, where she focuses on sales and procurement for project services.
Allison is a graduate of California College of the Arts with a Bachelor of Arts in Creative Writing. While in school, Allison's creative work included non-fiction essay, memoir, and textile art. Since graduating, she has broadened her creative pursuits to include handmade cosmetics. She blends art and science to create beautiful and natural soaps and body care products.
Before joining ArcSource, Allison provided in-home care for adults with disabilities through a nonprofit organization headquartered in San Leandro, CA. While in this field of work, Allison developed strong interpersonal communication skills and demonstrated her ability to problem-solve in crisis situations. Allison currently volunteers with Berkeley Community Acupuncture, a low-cost clinic whose mission is to make acupuncture accessible to people at all income levels.
In her spare time, Allison is an avid gardener and loves spending time with her partner, cat, and two dogs. She loves to grow and preserve her own food, and spends most weekends out in the garden with the whole family.