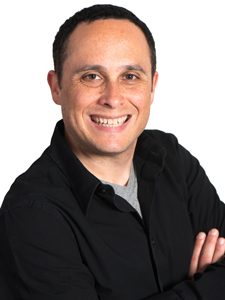 Aaron serves as ArcSource's COO (Chief Operating Officer), overseeing company operations and all client service delivery areas.
Aaron's love for information technology started at an early age playing with computers. At Humboldt State University, he studied Computer Information Systems while enjoying the Redwoods and Northern California coastline. After college, Aaron taught computers and provided technical support for several East Bay public and private schools and nonprofits. He also spent a year providing technical support in Oakland Public Schools through service in AmeriCorps. Prior to ArcSource, Aaron worked in the corporate world as an IT support specialist for an advertising agency in San Francisco.
Aaron joined ArcSource in 2008, leveraging his written and spoken communication skills to develop relationships with our clients. Aaron takes a different approach to IT services by applying his 80/20 rule: IT support is 80% people skills and 20% computer ninja magic.
Aaron has been IT consulting since 1995, Yelp Elite since 2008, and a dad since 2012. A world traveler and lover of food, Aaron also enjoys scuba diving, swing dancing, and mountain bike riding.